The Dermatology Clinic has been the area's foremost skincare, laser and cosmetic practice for 25+ years.  We are located in Hot Springs, (Central Avenue & Medical Park Place), in addition to six satellite clinics for the convenience of our patients.  At The Dermatology Clinic, we pride ourselves in delivering quality dermatologic care in a comfortable and convenient setting.  Our dedicated team of providers are experienced in diagnosing and treating all dermatology concerns, providing you the most effective ways to improve your skin and overall health.
The Dermatology Clinic utilizes the electronic health system 'EMA/Modernizing Medicine' for its patient charting.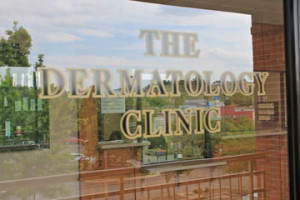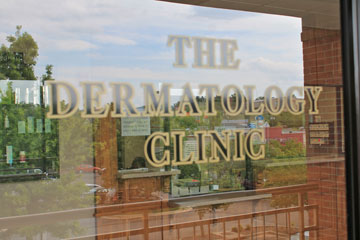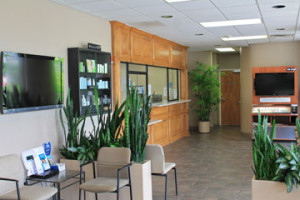 PATIENT FORMS

Established Patients

New Patients
PAYMENT OPTIONS
We accept checks, cash or credit cards. We also offer a flexible payment plan. Please see our Financial Coordinator for details.
FINANCING OPTIONS

CareCredit is here to help you pay for treatments and procedures your insurance doesn't cover. They offer No Interest* and low monthly payment options, no up-front costs, no pre-payment penalties and no annual fees so you can get what you want when you want it. CareCredit is accepted by over 100,000 providers and is the nation's leading patient financing program. For more information, visit www.carecredit.com or contact our office.
Meet the Front Office Team…

SARA ERICSON, Front Office Manager
 Sara joined The Dermatology Clinic in 2008 and patient satisfaction is her goal.  Her desire is for every patient to have a great experience with each visit and come grow with us!
 Family is very important to Sara. She has been married to Chad for four years and they have two children. She was born and raised in Hot Springs, Arkansas. Staying young in mind and body is essential to her and fitness is a way of life.
KRISTY HAMMONS, Front Office Team Leader
Kristy joined The Dermatology Clinic in 2014. She loves communicating with patients and making them feel welcome as they check in. She is always willing to lend a helping hand and exudes a positive and energetic attitude towards others.
Born in Oklahoma and raised in Arkansas, Kristy graduated from Lake Hamilton High School in Hot Springs. She has been married for ten years and has three wonderful children.
WHITNEY HILTON, Receptionist
 Whitney joined The Dermatology Clinic in May 2014.  She believes everything can be improved with a smile!
As a native of Hot Springs, Arkansas, Whitney's favorite place to be is hiking in one of its' lovely mountains.  She has a 3 year old daughter.
KARA McCOOL, Receptionist
Kara joined The Dermatology Clinic in 2015.  She enjoys helping patients and brings a positive outlook to the clinic.
Born in Hot Springs, Arkansas, Kara graduated from Lake Hamilton High School, and has an associate degree from UCA.   Kara has been married for two years.
JOHN WAYLOCK, Receptionist
John joined The Dermatology Clinic in May 2015. He enjoys making sure patients are content, and offers a laugh to ensure their visiting experience is pleasurable. His theory is… you never know what kind of day a person is having. A smile and a laugh will always make a difference in someone's day.
John was born in a suburb outside Chicago, IL and has always had baseball in his blood. He attended Muscatine Junior College in Iowa on a baseball scholarship where he obtained his associates degree. He then transferred to continue playing baseball on scholarship for the Henderson St. Reddies, where he obtained his bachelor's degree, helping lead the Reddies baseball team to their first back-to-back 30+ win seasons 2008-2010. He was ranked nationally in the top 20 "toughest to strike out." John currently resides in Hot Springs with his wife Shannon, son Austin and 2 dogs: a boxer (Tater) and a west highland terrier (Weston).
JESSCIA RIOS, Receptionist
Jessica joined The Dermatology Clinic in July 2015. She loves the variety of traveling to the clinic's satellite offices and meeting all the new faces. Jessica is bilingual in both English and Spanish.
Jessica brings an energetic and friendly attitude to the clinic. She is married and has a baby boy.
MEREDITH MEDCALF, Receptionist
Meredith joined The Dermatology Clinic in December 2015.  She loves helping others and meeting new people.  She graduated from Lakeside High School in 2008.
She has been married for 5 years and has a 2 years old son.  Meredith has 3 older sisters and 3 nieces.  She was born and raised in Hot Springs.