At The Dermatology Clinic, we pride ourselves in delivering quality dermatologic care to our patients in a comfortable and convenient setting.  When they have need of dermatologic care, we want them to be assured there is a dedicated team of providers who will not only listen to their concerns, but are experienced professionals that can effectively diagnose and treat their symptoms.  We strive to counsel our patients on the most effective ways to maintain and improve their skin and overall health.
The Dermatology Clinic was established in 1991 and has two locations conveniently located in Hot Springs, Arkansas.  In addition, we offer a Medicare-Approved surgery center (Spring Creek Surgery Center), a clinical trial research facility (Burke Pharmaceutical Research), as well as five satellite clinics in the outlining communities.  We are fully staffed with four physicians, two advance practice registered nurses, LPN's and trained medical technicians.
Our office spans over 5,000 sq feet with 13 fully equipped exam rooms; all with Midmark electric exam tables and Ritter 355 overhead surgery lights.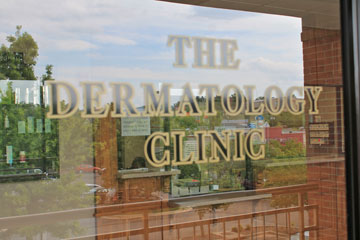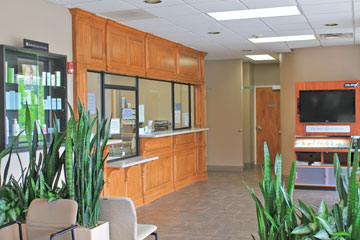 Locations
If you have any questions, feel free to contact us or stop by one of our 7 locations:
Ph: 501-623-6100
Toll Free: 866-511-3376

Hot Springs – Now has 2 Locations!
The Dermatology Clinic
3633 Central Ave. Suite N
Hot Springs, AR 71913
Get Directions
180 Medical Park Place
Hot Springs, AR 71901
Get Directions
Mena
Mena Regional Health Systems
Rich Mountain Medical Plaza
403 N. Morrow, Suite G
Mena, AR 71953
Get Directions
Malvern
Pinnacle Physician Group
1003 Schneider Drive
Malvern, AR 72104
Get Directions
Hot Springs Village
St. Joe Mercy Diagnostic Clinic
903 DeSoto
Hot Springs Village, AR 71909
Get Directions
Arkadelphia
Arkansas Eye Surgery
Dr. Frank Teed
2914 Cypress Drive
Arkadelphia, AR 71923
Get Directions
Glenwood
Glenwood Family Medical Center
248 Hwy. 70 East
Glenwood, AR 71943
Get Directions